System Settings
When you print to Miraplacid Text Driver,
Preview window
pops up. If you click on "Settings" button on the Preview Window toolbar,
Settings dialog
will open. Settings dialog has several tabs discussed
here
. This document describes
System Settings
.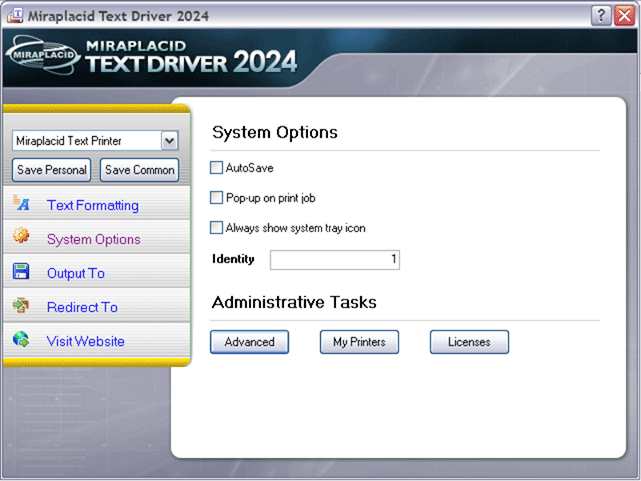 System Options
Administrative Buttons group
Advanced button - opens Advanced Settings software.
My Printers button - opens Printer management section of installation software.
Licenses button - opens License Manager.
See also: